Pipe Support Rollers
Rugged Pipe Support Rollers
Specially designed for use with 2" to 12" PE pipe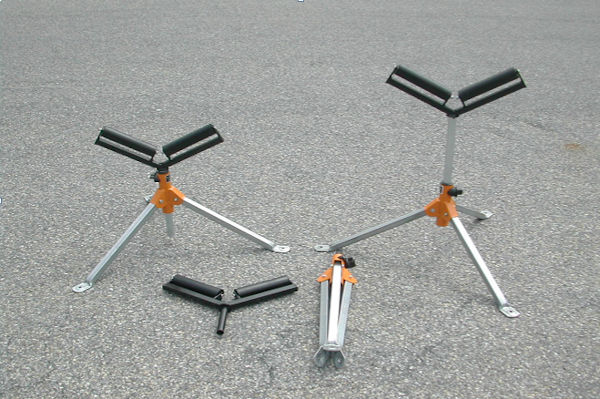 Extra wide tripod base for perfect stability on uneven ground.
Legs fold for easy storage and they snap back into place for use, no tools are required.
Legs can be anchored to the ground through holes in the feet.
Easy height adjustment from 20" to 32", no tools required.
Roller head swivels freely in direction of pipe feed.
Light weight (14lbs) yet supports over 200lbs each.
Solid rubber rollers for mar free pipes.
Our experienced field technicians have designed these new rollers with the features to protect the pipe from damage, the strength to survive the rough and tumble of site conditions and the light weight and portability to make their use effortless.