Gas-Free removal and replacement of most 1/2″ – 2″ rectangular port or ball meter valves on steel or PE risers operating up to 100 psi.
Benefits:
Enhances public and worker safety. No blowing gas.
Fast and easy valve change out. Customers can be back online in little time!
Saves the cost of entire service renewal. No need to excavate for a simple leaking meter valve.
Gas Meter Valve Changer Video
1/2"-2" Sizes Avaiable
Standard shaft lengths: 24″ 
Shorter and longer lengths up to 96″ available.
Solutions for many Meter Valve types.
Standard Meter Valves on Schedule 40/80 Risers
Risers with Inserted PE with a Service Head Adapter
Anodeless Risers
Rectangular Port Valves
Round Port Valves
Ball Valves
Vales with Undersized Ports
Old Dresser 175 and Hays Valves
Custom Applications Available
Fits many different valves and risers.
The full product line in stock!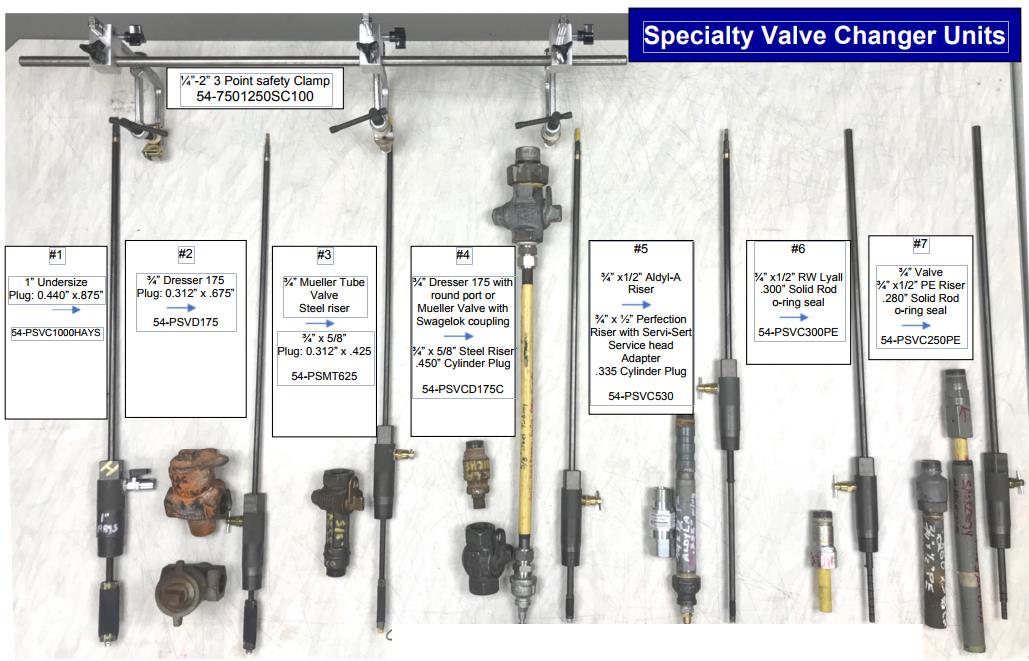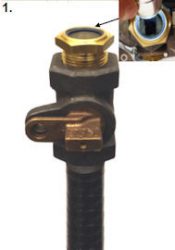 Remove piping and check valve passage with sight glass.
Attach Valve Changer and insert stopper below valve.
Remove old valve.
Fit new valve.
Optional Operation: Rotten threads are no problem. Cut off old threads and re-thread riser without blowing gas (shown below).
Reamer Tool Available
Reamer Kit Part: #54-R501020 
Includes the following:
1 x Reamer Cone for ½"-3/4" Risers
1 x Reamer Cone for 1"-2" Risers
1 x Reamer Ratchet Handle (fits both cones)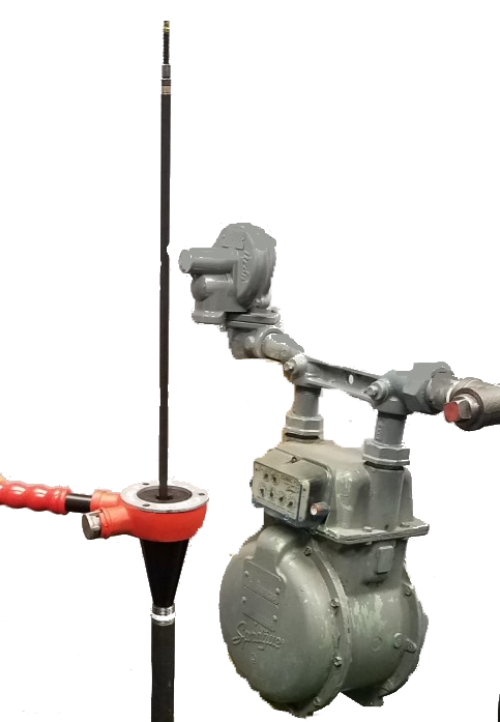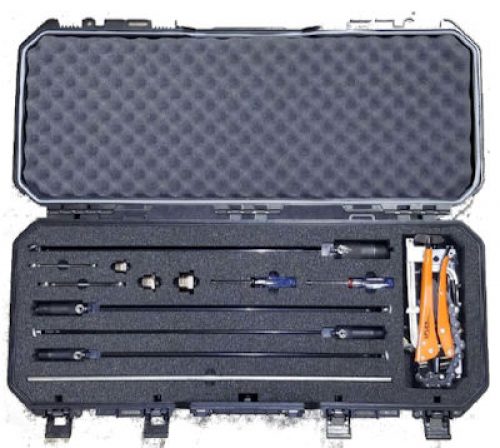 Toolkit
Valve Changer for PE Inserted Riser
Gas-Free replacement of leaking 1/2″ – 1 1/4″ meter valves on inserted PE transition (anodeless) risers with service head adapters operating at a maximum of 100 psi.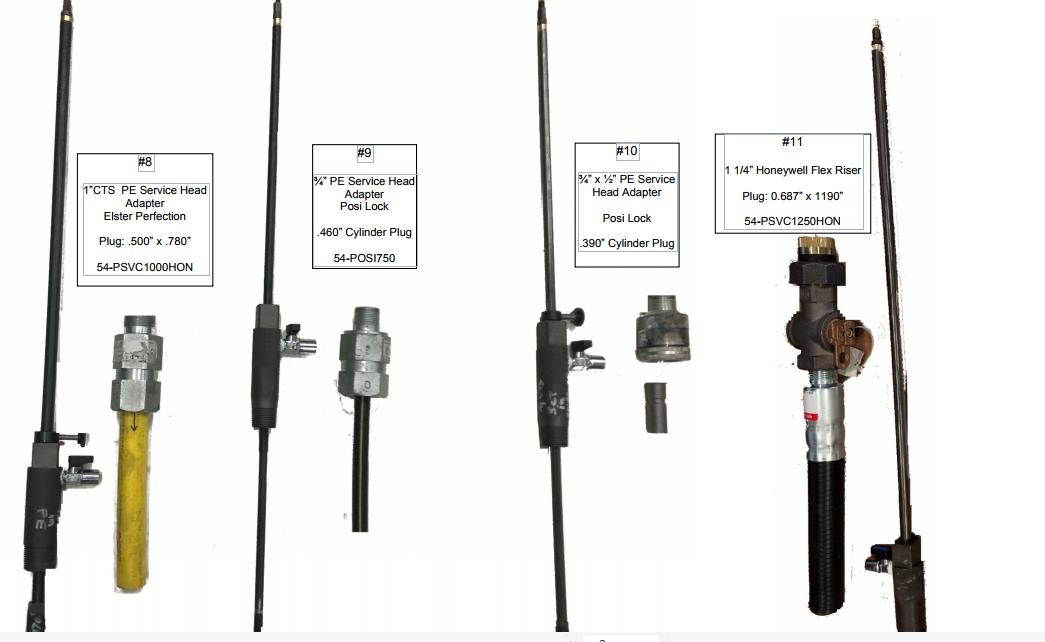 Custom shaft lengths from 15″ to 96″ Available