Fill the void & save on costly road repairs from bar hole drilling.
Stay in good relations with your township and its residents by stopping potholes.
This new and revolutionary bar and drill hole repair and reinstatement system is a fast and permanent solution to those problematic holes.
A simple cartridge dispenses two-component polymeric material filling holes in seconds, even in wet conditions. The material bonds to the substrate to produce a plug of cured material that is flexible, hard, and wear-resistant. Additionally, anti-skid materials can be added to the surface if required.
The bar hole should be 2″ deep. If deeper, use the foam plug and or sand to leave 2″ above it.
Remove cartridge cap and break end seal by tapping end with a hammer or on floor.
Hold cartridge upright, remove the plug and fit nozzle (retain plug).
Install cartridge in applicator gun.
Slowly squeeze the trigger to fill the hole with resin and form a small dome.
Multiple bar holes can be filled with one cartridge within 15 minutes.
To keep part used cartridge for future use, replace plug and cap to keep resin fresh.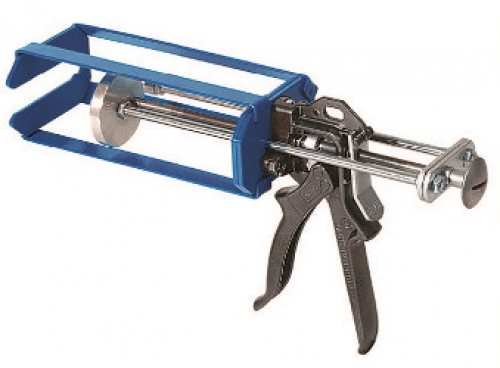 10-A2030 BarSeal Applicator Gun
10-A2034 BarSeal Black 400ml Cartridge Sealant
10-A2031 BarSeal Nozzle Pack of 20 for BarSeal Applicator Gun
10-A2033 BarSeal Large Foam Plug Pack (50 EACH)