Save on excavation costs by not digging around the pipe when performing maintenance.
Use on 12″-48″ cast iron and steel gas mains up to 30psi. Works with System-One and System Three Machines to make 3/4″-5″ taps.
Benefits – Less is Best
Save Time and Money
Less labor, less excavation, and more safety.
Less 3rd party damage and less impact on the main.
Less CO emission, less noise pollution, and less traffic disruptions
Do all this gas-free without chains:
Drill and Tap
Insert Plugs and Tees
Deploy Bags
Camera entry
Commission By-Pass
Easy Installation
The system works by excavating the top of the main. A special entry saddle is bonded to a clean square section using a super-strong adhesive. Now the main can be drilled and tapped, ready for maintenance operations.
Step 1.
Clean top of main.
Step 2.
Apply adehesive.
Step 3.
Install steel flange and valve adapter.
Step 4.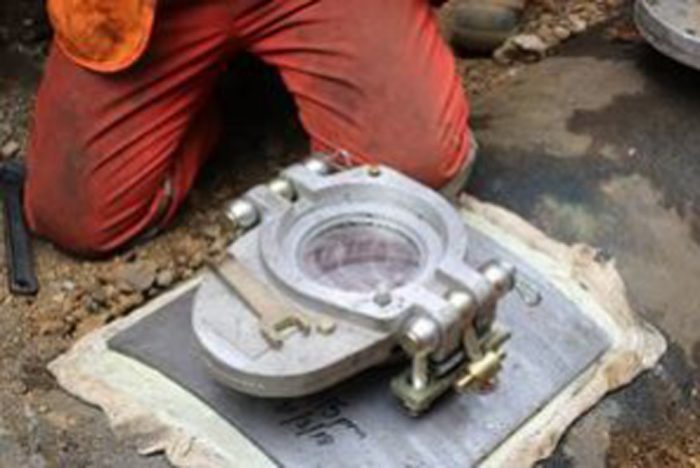 Secure valve.
Step 5.
Drill and Tap.
Ready for maintenance operations.