The MACAW Pipe Cracker for 8"-24" mains is a versatile cast iron pipe breaker that attaches to an excavator's digging arm via chain or quick-coupler. It is much safer and faster than using sledgehammers or handheld tools.
Safe: The squeezing action is controlled remotely from the cab or road surface to gently break the pipe, preventing flying debris.
Advanced Design: Highly maneuverable and does not require full circumferential access.
Fast: Cracks pipe in much less time than traditional methods.
Efficient: The operator has precise control over the pressure applied to the cracker jaws to easily break the pipe into pieces, leaving inserted PE pipe undamaged.
Note: The tool does not break a clean edge. To do that, use a snap cutter or 4-wheel cutter to score or cut, then use the Cracker to remove the middle. The cast iron pipe middle section will not move if only the two ends cut. The center is smashed out with a sledgehammer. Why do that when you can use the Cracker?
Typical excavator size: 8″-12″ pipe 3,500 lbs 16″-24″ pipe 7,000 lbs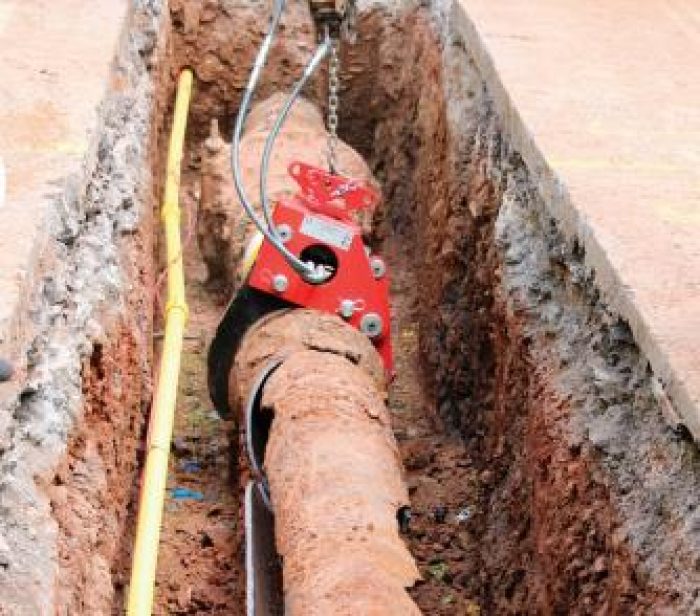 Video from the Field: 8″ Cast Iron Gas Main Abandonment