PE pipe puller specifically designed for Horizontal Directional Drilling (HDD), Moling, and Pipe Bursting offering a direct connection to the leading end of polyethylene, HDPE, or MDPE pipe. Seals the pipe from debris ingress as it travels through the borehole for water pipe, gas pipe, and fiber optic duct installation.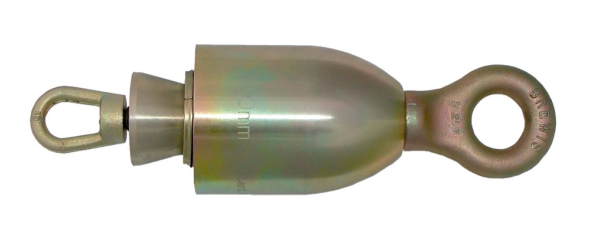 The unique feature is the patented three-part reversible cartridge. This allows one puller to seal both SDR11 and SDR17.6 wall thickness pipe using a reversible sealing cartridge. Larger wall thicknesses can be sealed by using larger O rings.
The HDD Pipe Puller seals the inside of the pipe using a rubber seal, housed in the nose cone/outer sleeve assembly. This bears against the end of the pipe aided by a thrust plate and a strong spring. An O ring at the rear of the high tensile steel eyebolt also prevents fluid ingress. The outer sleeve protects the leading end of the pipe from difficult earth damage as it is being pulled through the borehole. The eyebolts prevent the HDD Pipe Puller from coming apart during use, installation, and removal.
Advantages
Fits SDR 11-17.6, HDPE, MDPE.
Saves time and money, by stopping the ingress of mud or drilling fluids into the pipe.
Simple to install and remove.
Proven reliability, tough design exceeds the yield strength of the pipe.
No need to use duct tape or foam pig.
The more you pull on the eyebolt, the more the teeth grip the pipe. They will never let go during pullback.
Specifications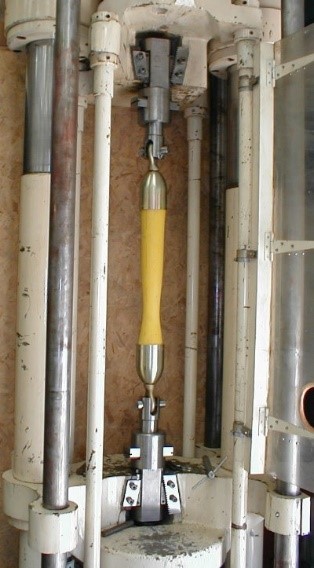 The greater the pull, the greater the grip.
Tested to the point of pipe failure without release.