Nose Cones are inserted into the leading end of a new PE pipe prior to be inserted into a bored hole or existing pipe or duct.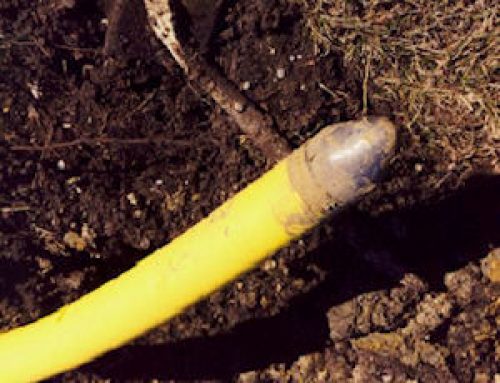 Prevents pipe end damage and internal contamination of the PE pipe during insertion.
Fully reusable product avoids the need to use fused fittings or cutting the pipe end to shape, saving valuable time.
Provides a smooth leading end for easy penetration
Allows pipe to negotiate bends without hang up.
Simple & quick to fit and remove
Fully reusable
Expander style handle a wide range of pipe I.D's
OPERATING INSTRUCTIONS:
Insert rubber plug "A" into plastic pipe, hold collar "B" clockwise to tighten. Reverse to loosen. Unit needs to be only hand tight to hold. Collar "B" and cone "C" made of hard aluminum. Cone "C" has steel helicoil thread insert.