The lightweight pneumatically powered cutter has been specifically designed to quickly and safely make both longitudinal and circumferential cuts in iron and steel pipe, consequently allowing a window to be cut from the pipe wall to gain access to a previously inserted pipe.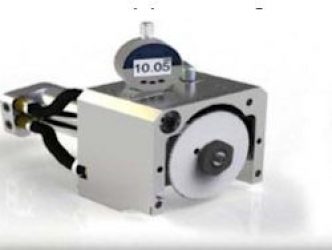 Cutter Module
Longitudinal Cutter Module
Circumferential Cutter Module
Cuts pipe sizes from 1 1/4″ – 24″+ with a maximum wall thickness up to 0.75″.
Cuts steel, iron, and plastic.

Accuracy of cut controlled with a digital depth gauge.

Makes longitudinal (axial) cuts from 16″ to 24″.

Cutting time: Approximately 30-45 minutes to cut a complete window.

Proprietary cold-cutting non-sparking HSS blades (average blade life +/- 20 ft).

Safety: Fully enclosed blade and air supply controlled by quick release handle.
Compact design: Only 5½" clearance required around the pipe.
Low air consumption, requiring a minimum of 32 CFM at pressures up to 100psi.
The unit supplied complete with an air filter/lubricator.
Dimensions and Weight:
Longitudinal Module: 28lbs, 26″ long x 12 ¾" wide x 5½" high (without depth gauge)
Circumferential Module: 20lbs, 14″ long x 5½" wide x 5½" high.
Kit includes an Ultrasonic Thickness Meter: Electronic tool uses sound waves to measure the pipe wall thickness when unknown. The operator can accurately set the depth gauge avoiding damage to the inserted pipe.
Ultrasonic Digital Thickness Meter