A compact hand-held window cutter for ductile and up to 6″ cast-iron mains.
Note: It will not cut steel.
Safe: Cutting blade is mounted away from operator's hand. Trigger handle equipped with automatic release.

Economical: One-man operation, requires little training.

Precise: Depth control disc prevents blade from cutting too deep, ensuring no damage to internal pipe or wire. Ideal for use in Live Mains Insertion and dead insertion projects.

Lightweight: At just 9lbs, the compact design makes it easy to operate in crowded excavations.

Innovative: Its unique design allows both radial and axial cuts to be performed using the same tool.

Air Powered: Supplied with its own air filter and lubricator maximizing tool service life. Connects to typical onsite air compressor.
Precise, fast cutting of windows in abandoned or inserted mains without damage to internal pipe.

Use on gas, water or conduit pipes.

Cuts windows on 4″ ductile iron in under 15 minutes.
Rapid Window Cutter Video
Cuts ductile iron up to a 1/2″ thick
Cuts cast iron up to 6″
WILL NOT CUT STEEL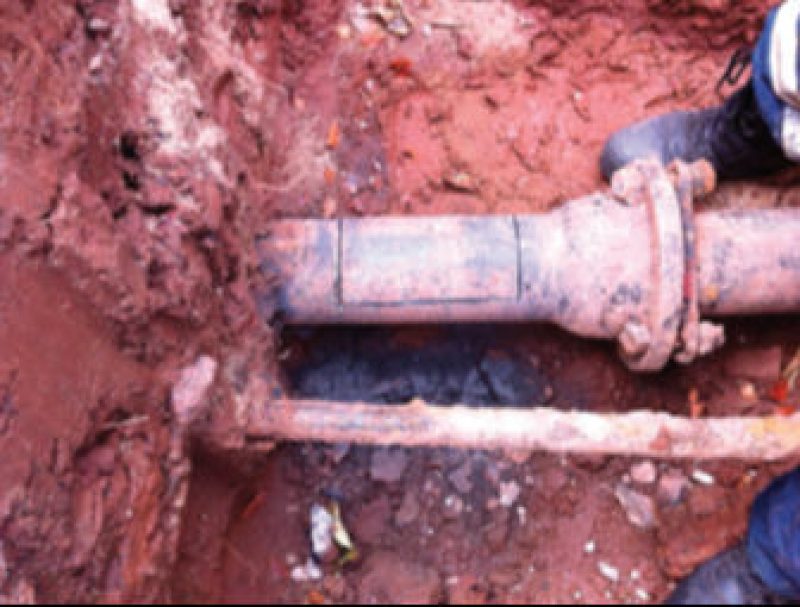 Circumferential and Longitudinal Cuts
Window Removed
Service Connections Complete