A patented Gas-Free removal of 3/4″-1 1/4″ elbow services operating up to 60 psi.
US Patent #7665481, #8151817, #9951900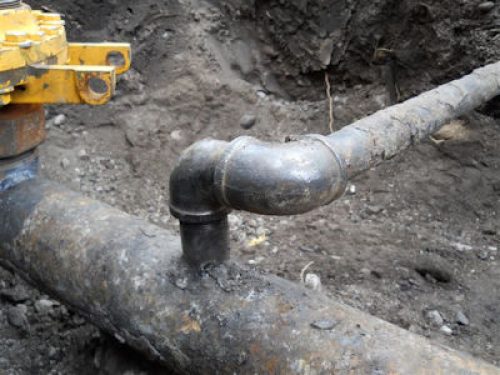 Removes troublesome elbow swing services within 30 minutes.
Simple clamp-on assembly.
No blowing gas, keeping workers safe.
No need for expensive by-pass operations.
Compact, only need a standard excavation.
Drill through the backside of the elbow.
Insert rubber stopper into nipple or elbow to stop the flow of gas.
Abandon service.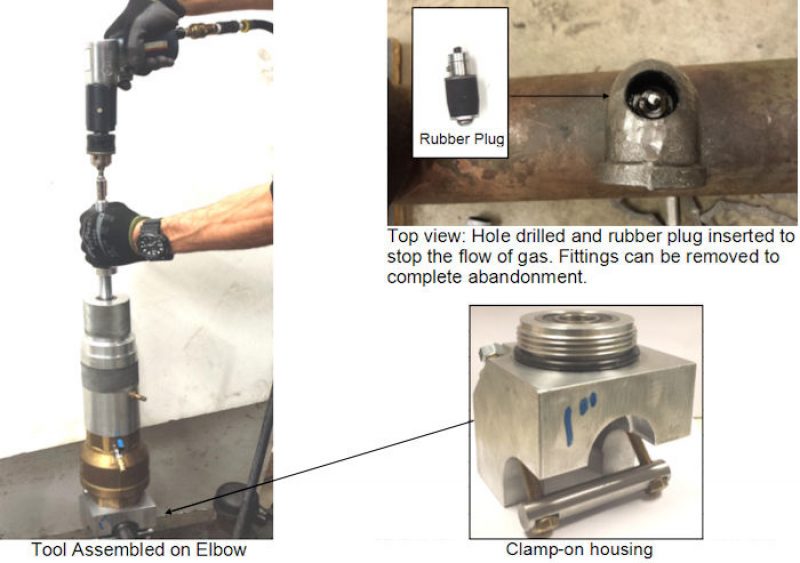 ---
| | | |
| --- | --- | --- |
| PATENT TITLE | PATENT FILE # | PATENT COUNTRY |
| PRESSURIZED FLUID LINE SERVICING TOOL | 7665481 | USA |
| AN APPARATUS FOR ISOLATING ELBOW FITTINGS | 8151817 | USA |
| EXTERNAL SEAL FOR ISOLATING AN ELBOW FITTING | 9951900 | USA |
| PRESSURIZED FLUID LINE SERVICING TOOL | 2515275 | CANADA |
| PRESSURIZED FLUID LINE SERVICING TOOL | 2555103 | CANADA |
| AN APPARATUS FOR ISOLATING ELBOW FITTINGS | 2676677 | CANADA |
| EXTERNAL SEAL FOR ISOLATING AN ELBOW FITTING | 2943106 | CANADA |