Patented design for Gas-Free open gut service tee renewal or abandonment. Increases worker safety by eliminating the dangers of uncontrolled blowing gas.
US Patent #7665481, #8151817, #9951900
The Safe-T-Stopper is specifically designed to allow for open-gut, pipe tees, street tees and No Blow service tee stopping or tee removal without the hazardous release of natural gas.
10 to 15-minute operation.
How does it work?
The tool attaches a ball valve on top of the tee and creates a seal under the cap or around the plug.
Remove the cap or plug.
To stop the gas:
Option 1 – Insert rubber stopper below the branch.
Option 2 – Screw-in a self-tapping plug into the main at the base of the tee.
The tee can now be abandoned or renewed according to company procedures.
It's that easy!
Save Money
No Personal Protective Equipment (PPE) needed
Reduced excavation
Reduced labor cost
Reduced permitting
Minimal training
Worker Safety
Closed tooling system eliminates exposure to gas
Lightweight, durable and safe
Ease of Use
One worker operation
Remove or replace service tees in minutes
Only one 9/16″ wrench required
Video #1: Tees with Caps Operation
Homemade Tee (3000BV and 2500BV)
Video#2: Tees with Plugs Operation
(Street Tee or Standard Tee on a Nipple)
Video #3: Mueller Tee without Completion Plug
Video #4: 100 PSI Tool for Cap and Plug Tees
Shows Overdrilling a Burn Hole 
Video #5: Flapper Valve-Tee Operation
Safe T Stopper Field Photos
Open Gut Homemade Tee Cap Operation
No guts
Seals Under Cap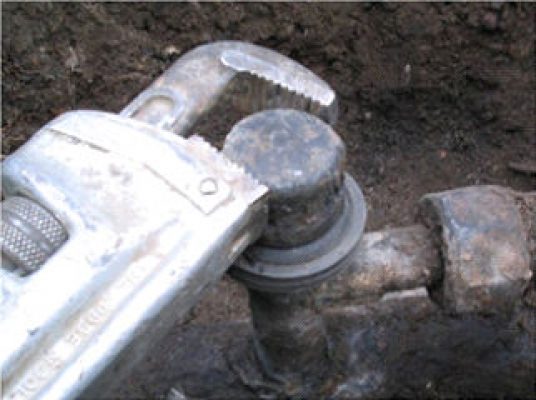 Loosen Cap
Compression Seal
Ball Valve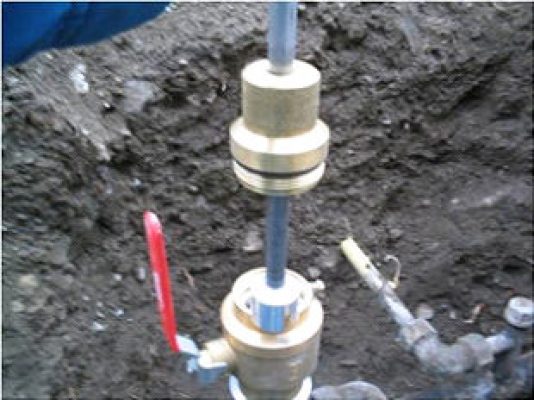 Remove Cap
Cap Removed
Plug Stops Gas
Gas Stopped
Rubber Plug
Weld Plug
Complete
Street tee on a Coupling
Clean and Attach Tool
Gas Stopped
Cut and Capped
Open Gut Homemade Tee with Cap Operation
(Platform Base used for Tees at 100 psi)
---
| | | |
| --- | --- | --- |
| PATENT TITLE | PATENT FILE # | PATENT COUNTRY |
| PRESSURIZED FLUID LINE SERVICING TOOL | 7665481 | USA |
| AN APPARATUS FOR ISOLATING ELBOW FITTINGS | 8151817 | USA |
| EXTERNAL SEAL FOR ISOLATING AN ELBOW FITTING | 9951900 | USA |
| PRESSURIZED FLUID LINE SERVICING TOOL | 2515275 | CANADA |
| PRESSURIZED FLUID LINE SERVICING TOOL | 2555103 | CANADA |
| AN APPARATUS FOR ISOLATING ELBOW FITTINGS | 2676677 | CANADA |
| EXTERNAL SEAL FOR ISOLATING AN ELBOW FITTING | 2943106 | CANADA |