The Pipe Handlers are excavator attachments for inserting PE pipe into live or dead mains as a safe and cost-effective alternative to manual labor, winches, or slings.
Efficient: Easily grips and maneuvers the PE into the host pipe seamlessly without damage.

Fast: Capable of pushing pipe up to 33 feet per minute to lengths 1,600 feet or more.

Safe: The entire operation is controlled from the cab. Never requires workers to handle the pipe or enter the trench.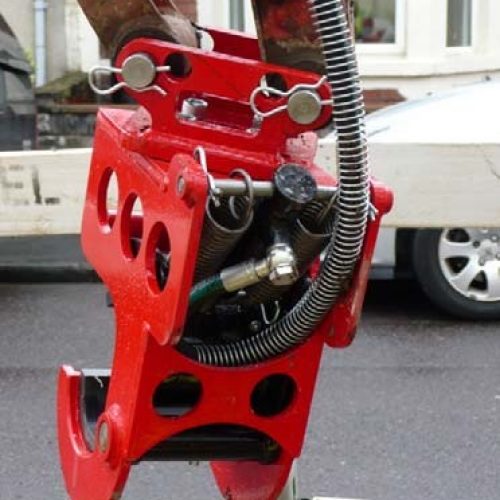 Multi pin locations to easily adapt to fit most excavators with single or dual flow hydraulics.
J-shaped jaw design offers superior control. Pushing action can be reversed.
Inner clamping shells prevents pipe damage and slipping in wet weather.
5 Models are available for 2″ through 24″ PE Pipe.
Mini Pipe Handler 2"-4"
Midi Pipe Handler 6" Pipe Only
Pipe Handler 3 Different Models 6"-12", 16"-20" & 24"
PE Pipe Insertion Handler (Midi Model Shown for 6" Pipe)
PE Pipe Insertion Handler (Mini Model Shown for 2"-4" Pipe)